NATIONAL EMERGENCY MANAGEMENT SUMMIT
The Leading Forum on Medical Preparation and Response to
Disasters, Epidemics and Terrorism

New Orleans Marriott
New Orleans, LA

March 4 - 6, 2007

EMERGENCY MANAGEMENT MULTIMEDIA
Watch video of the National Emergency Management Summit on the go. The National Emergency Management Summit is Podcasting all general sessions on a 30gb Video iPOD™, a CD-ROM, or a Flash Drive. Concurrent breakout session audio and all related presentation materials are also included on each multimedia format.

Click here to order!
THE EMERGENCY MANAGEMENT SUMMIT FEATURES
KEYNOTE SPEAKERS

Marvin L. Birnbaum, MD, Ph.D.
President, World Association for Disaster and Emergency Medicine, Emeritus Professor of Medicine and Physiology, Director, Emergency Medical Services Program, University of Wisconsin, Madison, WI

Glenn Cannon
Director, Response Division, Federal Emergency Management Agency, Washington, DC

Joseph Cappiello
Vice President, Accreditation Field Operations, Joint Commission on Accreditation of Healthcare Organizations, Oakbrook Terrace, IL

Joxel Garcia, MD, MBA
Senior Vice President, MAXIMUS Federal Services, Inc., Former Deputy Director, Pan American Health Organization, Former Commissioner, Connecticut Department of Public Health, Reston, VA

John Iglehart
Founding Editor, Health Affairs, National Correspondent, New England Journal of Medicine, Washington, DC

Ann R. Knebel, RN, DNSc
Captain U.S. Public Health Service, Deputy Director Preparedness Planning, Office of the Assistant Secretary for Preparedness and Response, Department of Health and Human Services, Washington, DC




Peter C. Losi
Vice President, Response Government Operations, American Red Cross, Former Chief for the Joint Staff Logistics Readiness Center, The Pentagon, Washington, DC
Sally Phillips, RN, Ph.D.
Director, Bioterrorism Preparedness Research Program, Agency for Healthcare Research and Quality, Rockville, MD
Bob Rehm, MBA
Vice President, Public Health and Clinical Strategies, America's Health Insurance Plans, Washington DC
Jeff Runge, MD
Chief Medical Officer, Department of Homeland Security, Former Administrator, National Highway Traffic Safety Administration, Washington, DC
Richard J. Sheirer
Senior Vice President, Giuliani Partners LLC, Former Commissioner of Emergency Management, and Director of Homeland Security, New York City, New York, NY
Marc K. Siegel, MD
Associate Professor, New York University School of Medicine, Fellow, Master Scholars Society, New York University, Author, Bird Flu: Everything You Need To Know About The Next Pandemic, New York, NY

Gail L. Warden
Chair, Committee on the Future of Emergency Care in the U.S. Health System, Institute of Medicine, Former president and Chief Executive Officer, Henry Ford Health System Detroit, MI
And a Special Presentation: Lessons of the Hurricane Katrina Experience by
James T. Montgomery
Chief Executive Officer, Tulane University Hospital & Clinic
New Orleans, LA

SPECIAL PRECONFERENCE SESSIONS

CEM 101: Basic Training for the Candidates for the International Association of Emergency Managers' Certified Emergency Manager Designation sponsored by the International Association of Emergency Managers
Preparing for a Pandemic: Practical Strategies for Responding to the Threat of Avian Influenza and Other Infectious Disease Threats

PRACTICAL SESSIONS ON PREPARING FOR

Pandemics, including Avian Flu
Terrorism and Bioterrorism
Natural Disasters, including Hurricanes, Earthquakes, Floods, etc.






PLANNING, RESPONSE AND RECOVERY
CASE STUDIES

Hurricane Katrina
Anthrax Letters
9/11
Oklahoma City Bombing
Northridge Earthquake

SUMMIT TRACKS ON DISASTER,
EPIDEMIC AND TERRORISM
PLANNING, RESPONSE AND RECOVERY

Case Studies in Emergency Response
The Role of Federal, State and Local Government
The Role of Employers
The Role of Health Plans
The Role of Healthcare Providers
The Role of Technology
Legal and Ethical Issues
FEATURING SPECIAL SESSIONS ON
Basic Training for the Candidates for the International Association of Emergency Managers' Certified Emergency Manager Designation
Special Session on Preparing for a Pandemic
The Katrina Experience: Emergency Management Lessons Learned
The Role of the Department of Homeland Security in Medical Planning and Response to Disaster, Epidemic and Terrorism
The Role of the Department of Health and Human Services in Medical Planning and Response to Disaster, Epidemic and Terrorism
Overview of The Role of JCAHO in Preparing Hospitals for Emergency Management
The Role of the Red Cross in Emergency Management
Health Plan Strategies in Responding to Disasters, Terrorism and Pandemics
Disaster Preparedness and Risk Mitigation: A Model Approach for Government Operations and Business Continuity
A Worldwide Perspective on Emergency Management
Case Studies in Emergency Response: Hurricane Katrina
Case Studies in Emergency Response: 9/11
Case Studies in Emergency Response: Oklahoma City
Case Studies in Emergency Response: the Anthrax Letters
Case Studies in Emergency Response: the Northridge, California, Earthquake
Case Study: How Kaiser Prepares for Emergencies
Case Study: Hurricane Katrina: Lessons Learned by the Nursing Home Profession
Case Study: Partnering to Improve Cross-Border Regional Pandemic Preparedness in the Pacific Northwest
Case Study: A Universal Model for Disaster Management and Response to Suicide Bombing - The Israeli Experience
Case Study: Management of the Dead after the Tsunami: a Public Health Perspective
Emergency Preparedness for Racially and Ethnically Diverse Communities
The Medical Disaster Planning and Response Process: Joining Forces to Tackle Disasters
The Role of Information Technology in Support of Disaster Medical Response
The Medical Disaster Planning and Response Process: Pre-event Disaster Planning
The Medical Disaster Planning and Response Process: Pre-Hospital Disaster Planning
Mechanisms of Disaster Triage: From Planning to Implementation and Analysis
Incident Management Systems for Hospitals
Hospital Disaster Drills: What Works and What Doesn't
Using Technology for Disaster Communications and Education
Building an Effective Hospital-Based Decontamination Team




Preparing Nurses for Medical Disaster Response
Disaster Preparedness for Medical Practices
Home Health Care - The Invisible Workforce with a Major Role in Disaster Preparedness
The Role of Disease Management Companies in Responding to Emergencies
State of the States, Lessons Learned, and Future Directions in Disaster Behavioral Health
Compassion Fatigue: The Effect of Secondary Stress and Vicarious Traumatization in HealthCare Professionals
Developing a Disaster Mindset - Myths and Stereotypes of Disasters
Ready or Not: JCAHO Requirements and Guidelines for Disaster Readiness
Emergency Preparedness: Are Healthcare Systems Prepared for the New Normal?
Will Health Care Workers Report to Duty in a Disaster?
Public Health Emergency Preparedness: Providing Mass Medical Care with Scarce Resources - Strategies and Tools for Community Planners
How Health Departments can use Emergency Management Assistance Compact (EMAC) for Emergency Response
An Overview of the ESF#6 Mass Care Manager Function
Biosurveillance Enters the Age of Empirical Analysis: Demonstration of DoD's Global Medical Surveillance System
Lessons Learned in the Current Global War on Terrorism
North Carolina SMAT Mobile Field Hospital, a Project Built from Lessons Learned in Katrina
Using Health Plan Data as Part of the Arsenal Against Bioterrorism and Epidemics
The Urgent Need for Performance Metrics in Healthcare Emergency Preparedness
Improving Care for Displaced Residents by Establishing a Recovery Health Information Network (RHIN)
Bird Flu: Everything You Need To Know About The Next Pandemic
Implementing a Continuity of Operations Plan - Essential (COP-E) for Pandemic Influenza
Information Technology and its Role in Management of Bird Flu
Healthcare Risk Management and Ethics Considerations in High Consequence Events
Overview of Legal Issues in Emergency Response
Legal Issues: Transfer of Health Information in Emergency Situations
Legal Issues: Hospital Issues, including Emergency Incident Command Systems, Emergency Communications, Credentialing, Standards of Care, Surge Capacity
Emergency Management Workforce Legal Issues, including Vaccinations, Staffing Assignments, Paid and Unpaid Leave; Quarantine, Emergency Standard of Care; Communicable Illness Policies and Procedures
IAEM CEM CERTIFICATION TRAINING AND EXAMINATION:
| | |
| --- | --- |
| The Summit will offer International Association of Emergency Managers' Certified Emergency Manager (CEM) training and certification examination on Sunday, March 4, 2007. | |
HURRICANE KATRINA DISASTER TOUR
SUNDAY AFTERNOON ALTERNATIVE ACTIVITY
A three-hour bus tour that takes you through an eyewitness account of the events surrounding the most devastating natural disaster on American soil.
This tour has been customized especially for attendees of the National Emergency Management Summit. You will travel through neighborhoods such as Lakeview, Gentilly, New Orleans East, and the Upper and Lower Ninth Ward. You'll drive past health care facilities and an actual levee that "breached" and see the resulting devastation that displaced hundreds of thousands of U.S. residents.
Your tour guide will give a "local's" chronology of events leading up to Hurricane Katrina and the days immediately following the disaster.
After this tour, you'll have a better understanding of events pre and post Katrina and the "Rebirth of New Orleans".
Time: 1:00 PM - 4:00 PM
Date: Sunday, March 4, 2007
Location: Bus will pick up in front of New Orleans Marriott
Cost: $75.00 per person
SPONSORED BY:
GRANTORS:
BRONZE

ADDITIONAL

SPECIAL OFFER: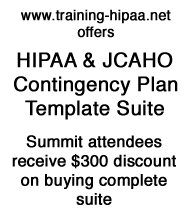 EMERGENCY MANAGEMENT:
KATRINA
SEPTEMBER 11
AVIAN FLU
BIOTERRORISM
OKLAHOMA CITY BOMBING
ASIAN TSUNAMIS
MADRID TRAIN BOMBING